1TB PlayStation 4 out 15th July
Bundled with PlayStation TV.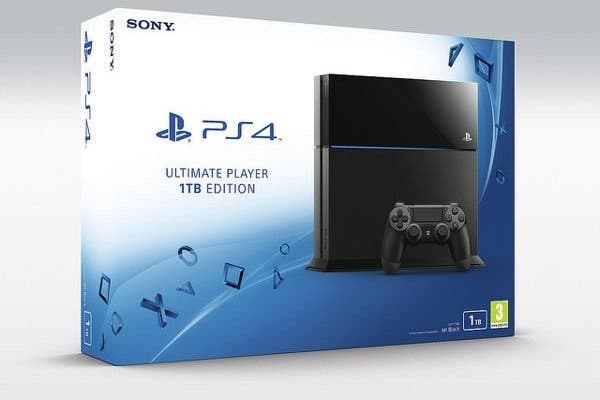 The 1TB PlayStation 4 comes out in the UK on 15th July, Sony has announced.
The PS4 Ultimate Player Edition carries a suggested retail price of £349.99.
Sony said for a limited time at certain shops and only at launch, the 1TB PS4 will be bundled with PlayStation TV, the micro-console that streams content from PS4 to a second screen.
It's worth noting the 1TB PS4 Ultimate Player Edition is the original PS4 with a bigger hard-drive, and not the new quieter and more efficient CUH-1200 model Digital Foundry reported on yesterday. That's still without a UK release date.