19 years later, storybook strategy King of Dragon Pass is getting a sequel
Cow about that?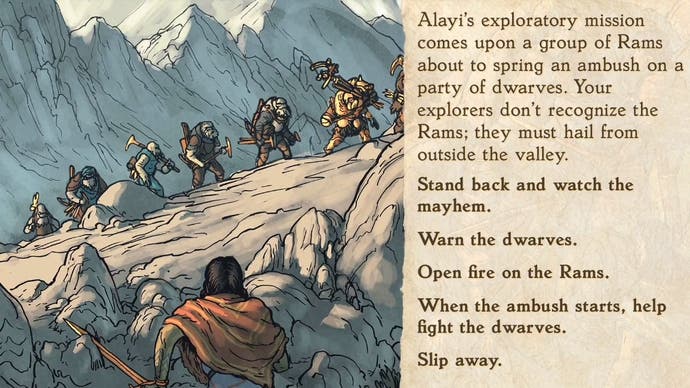 19-year-old storybook strategy game King of Dragon Pass is getting a sequel!
Six Ages: Ride like the Wind will retain the same blend of illustrative, multiple-choice adventure, role-playing and strategy, but jump back in time 2000 years from the setting of King of Dragon Pass. You will again talk with gods, deal in cows, pool opinion from a chosen panel of characterful advisors and unravel a story spanning generations. No doubt it will also be a hard game to succeed at.
Six Ages has been in development for four years, and this time creator David Dunham and team have designed it natively for iOS, the platform which gave King of Dragon Pass - a forgotten PC game of the late 90s - a second chance. It's due for release 28th June for $10, with a PC and Mac adaptation to follow in 2019.
We featured King of Dragon Pass as our App of the Day back in 2012 (a feature series we retired). It's a bizarre game - eye-catching, well written, fantastical and silly, but also obscure and unafraid to let you fail. It'll take some time to make friends with but it's powerfully unique when you do.