1000 Diablo 3 Beta Keys!
UPDATE: Wow, that was quick. All gone.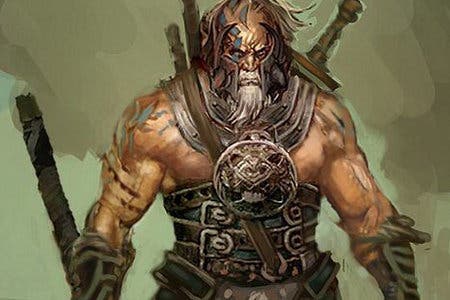 Update: Sorry, too slow! Or rather, 1000 other people were too quick. They all went in around 20 minutes.
Not sure what to do with what looks like being a sunny spring weekend? How about closing the curtains and clicking on thousands of monsters until they explode?
Blizzard has kindly supplied us with 1000 keys to the Diablo 3 beta test for Eurogamer readers. Just head to the 1000 Diablo 3 Beta Keys page to receive a code. The beta is available on both Windows PC and Mac.
We found out last week that Diablo 3 would be released on 15th May worldwide. Blizzard's monster action-RPG sequel has 11 years of anticipation to live up to - and with its real money auction house and always-online requirement, it has stirred up its fair share of controversy too.
After putting a fair few hours into the beta ourselves, we can confirm that it plays every bit as well as you'd hope. The beta offers a short burst of content from the beginning of the game, and a chance to try out most of the game systems, including the auction house and all five character classes. You can find out more from our Diablo 3 beta preview, although much has changed since time of writing in August last year - notably, all-new skill and rune systems in the latest update.
You may need to register a Eurogamer account before you can get claim a beta key. Once you've received your beta key, go to Blizzard's online portal Battle.net and log into your account or create one. Then click on 'Manage My Games', 'Add a Game' and enter your game key, and you'll be presented with an option to download the game.
Keys are handed out on a first-come first-served basis, so don't delay - claim one now. You'll need the clicking practice, after all.