100 Day Game Project winner hits iOS and Android app stores
Super-Fluid out now, as developers join Relentless app dev team.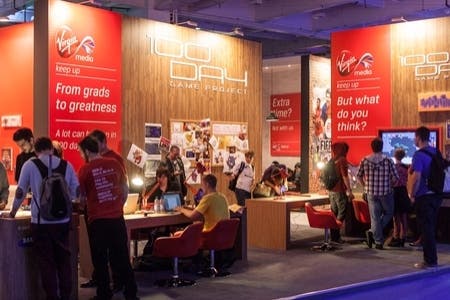 UPDATE: Super-Fluid is now out on Google Play too.
ORIGINAL STORY: Remember the 100 Day Game Project? Earlier this year Virgin Media announced that it was seeking upcoming development talent to put together a game concept and then spend 100 days creating it with specialists at the University of Abertay Dundee. The result would then be playable at the Eurogamer Expo.
Well, all that happened, and as of today the winning concept, Super-Fluid, is now a game you can download from the iTunes app store. (The Android version should appear on Google Play shortly.)
Super-Fluid is the brainchild of a four-strong team who call themselves Surface Tension Studios. It uses tilt-based controls for navigating through levels as the game character changes between liquid-solid and gas states. If you came to the Expo then you might have tried it out on the Virgin Media stand.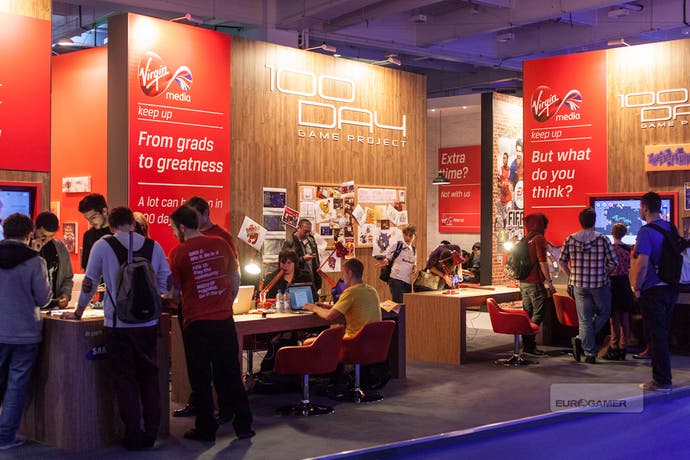 Having shipped their game, Surface Tension Studios - whose four members recently graduated from the University of Essex - will take up intern positions on the app development team at Brighton-based Relentless Software, where we expect further great things. Great things.
"We've had a fantastic time and would like to thank Virgin Media for giving us this amazing opportunity," said Dave Pearson, one quarter of Surface Tension. "We've always wanted to work in the games industry and now thanks to this competition it's really happening. We're so proud of what we've achieved and we'd like to continue developing the game, adding new levels and enemies in future."
Super-Fluid is available now from the iTunes App Store.