Apostle wrote:
I am assuming it's pigs and other animals that are trampling my crops, can I stop this? I put a fence up, but they just spawn inside. I want to make more cakes damn it pigs! Be reasonable.
Here's a pic of a wheat/cane farm I made. There's torches on the fence which prevents hostile mobs tramping at night, and removing all grass blocks (apart from those with cane on them) prevents daytime mobs spawning in there as well. Note the pathway is made of sand, you can use anything that isn't grass basically.
I've noticed that so long as you have a water block irrigating an area, you can hoe it and it won't revert unless trampled... or maybe if grass is connected, haven't tested that. Fencing will protect against grass spreading if my farm is any indication, it took me ages to generate enough seeds to have the whole thing going and the furrows just waited patiently for many days.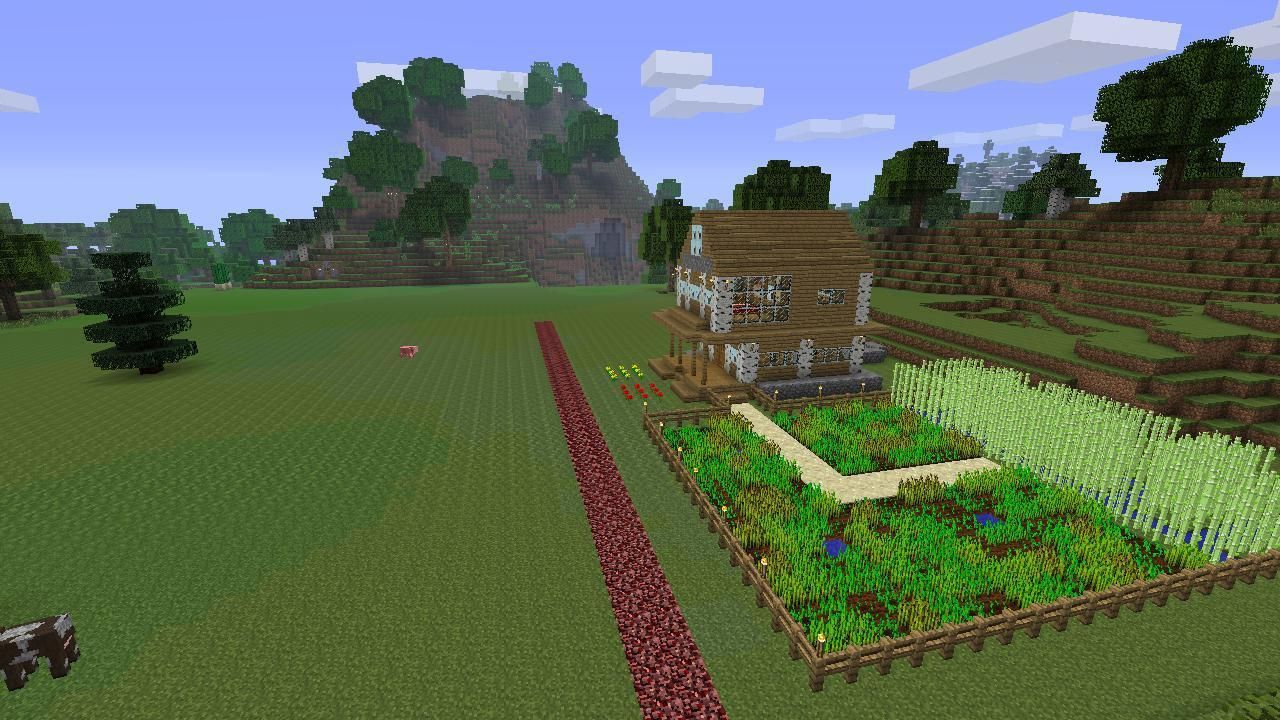 Edited by ubergine at 13:25:45 04-10-2012