I started laying foundations for some-kind-of ice-thing in Acid world the other night, here's something from the dark world though, a little church I built as part of experimenting with how much room you need to place a light source inside an ice building.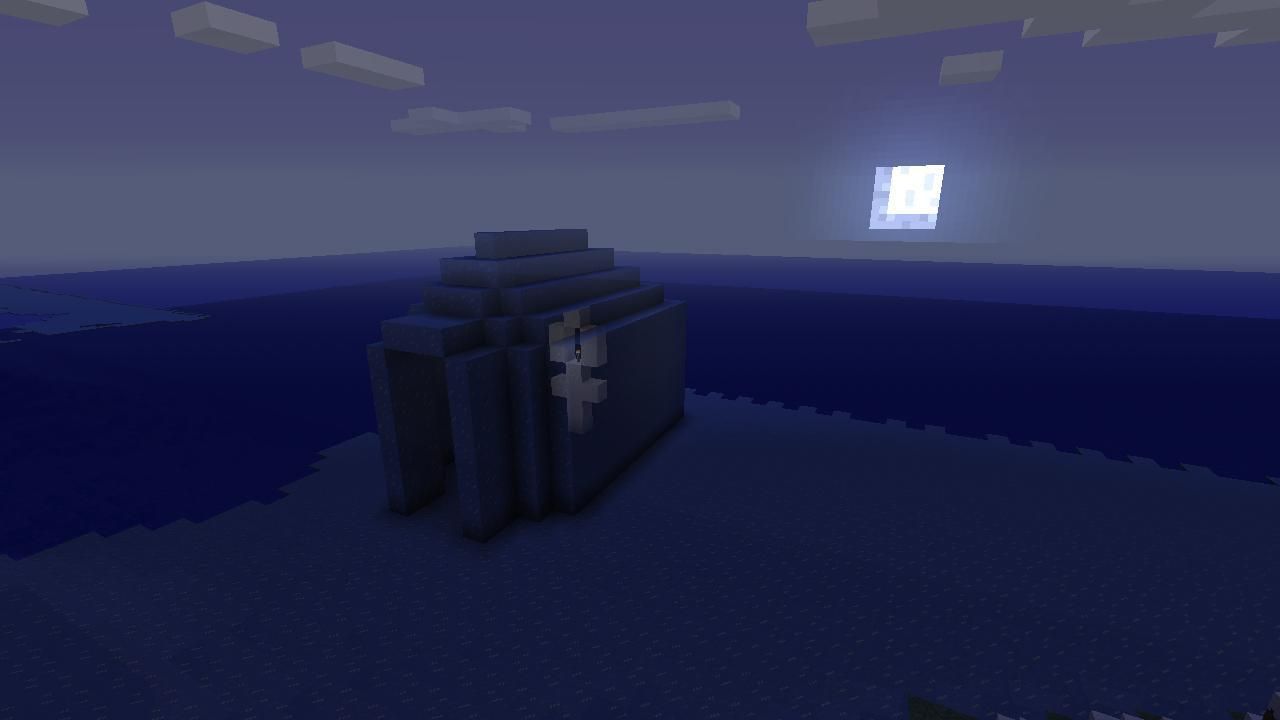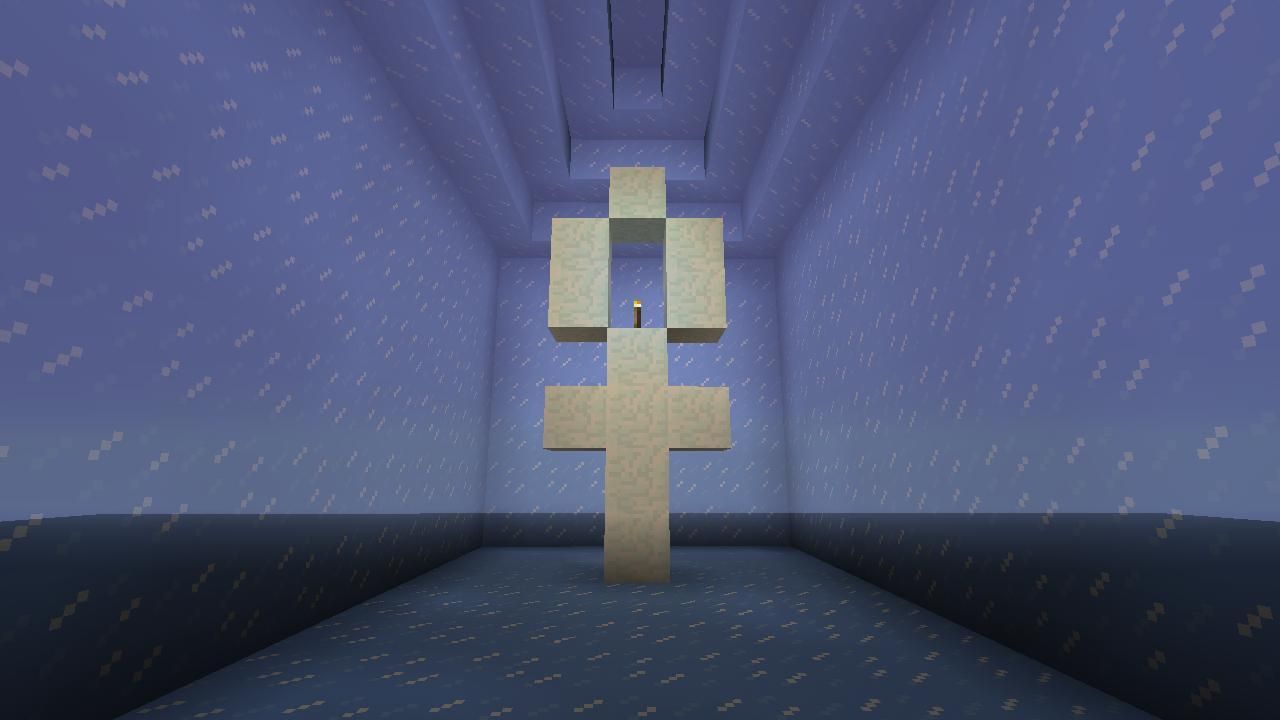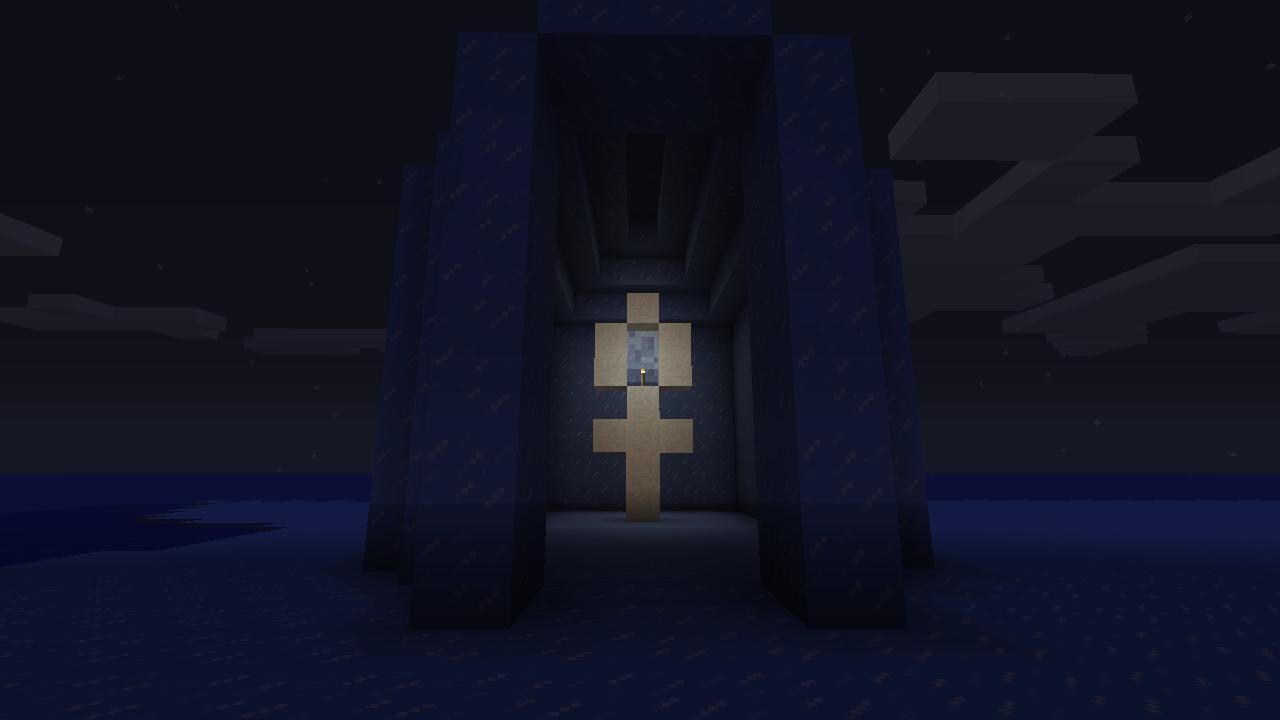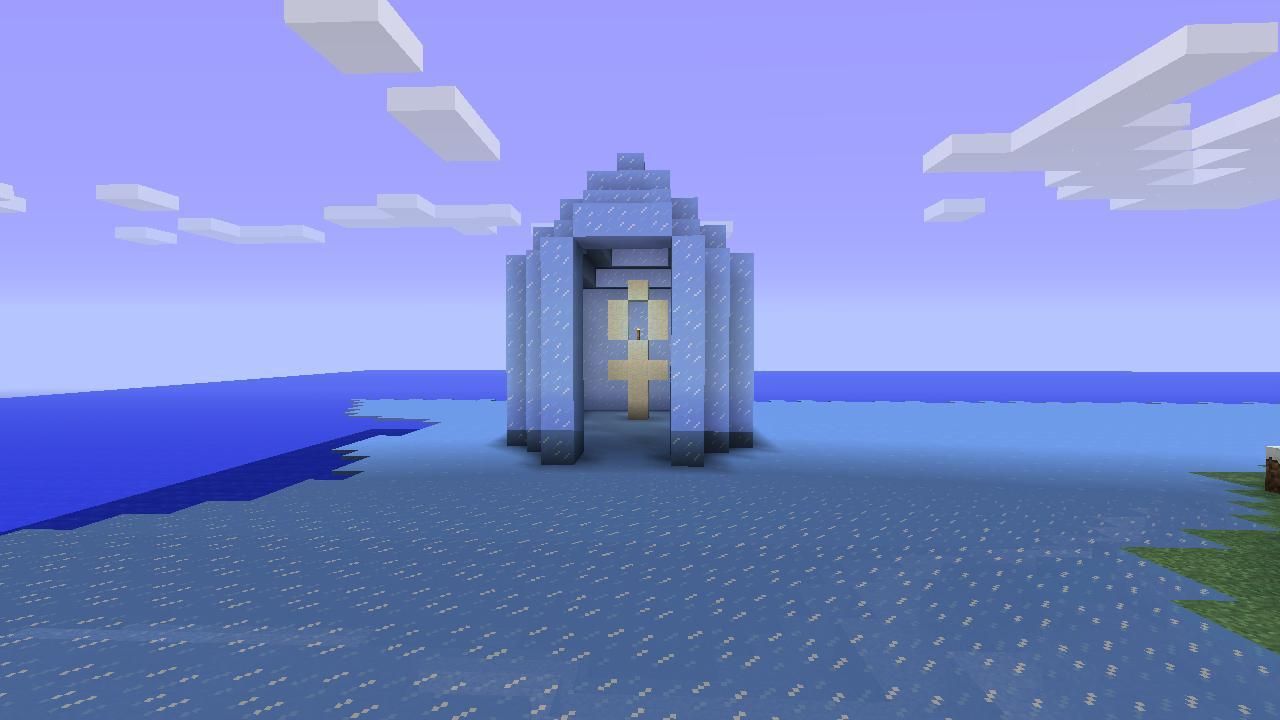 Two things of interest came up - one, don't try and build things too close to the very edge of the world, because water in particular was behaving VERY strangely (invisible or of glitchy appearance until it froze into a normal-looking block) and the other is that you can use an above-ground ice block as a periscope to let you see underwater and ice more easily - useful if you are searching for say clay deposits beneath the ice sheet. Look to the left in this pic to see what I mean: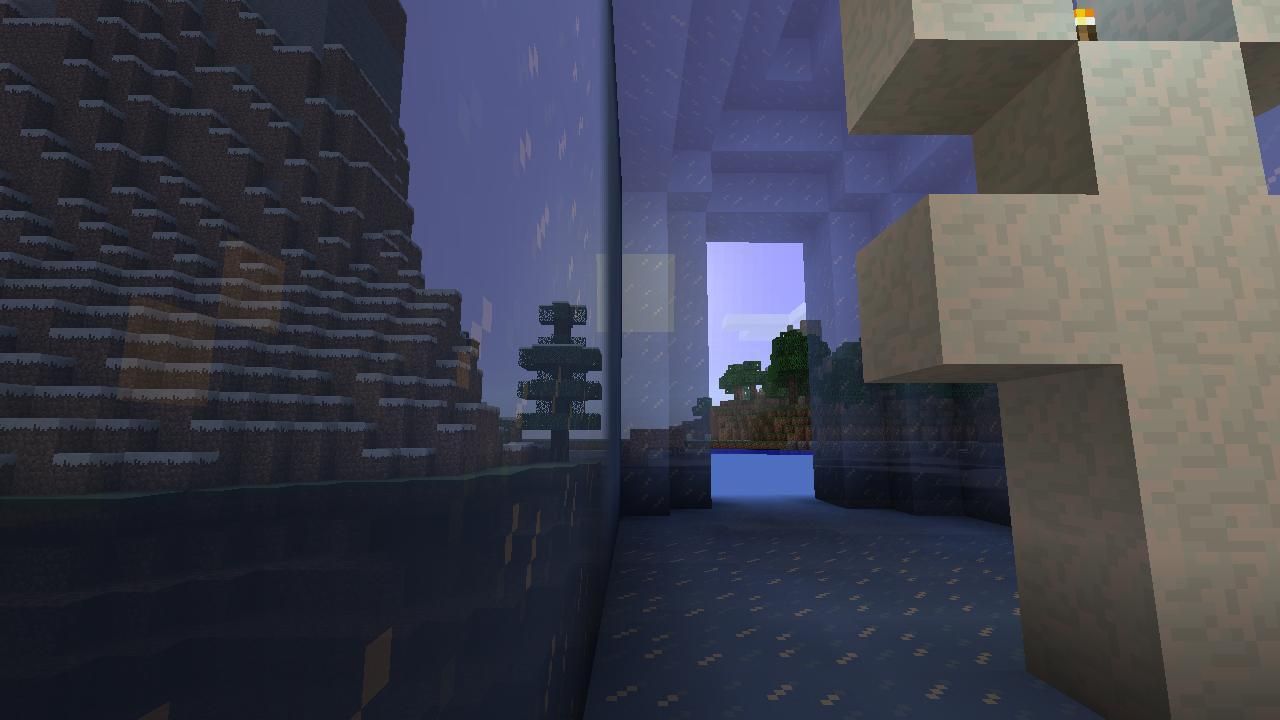 I found that if you just drop a single water source block on the ice sheet (which will flow everywhere of course) then come back later when it is frozen, you can peer into its side and see what's under the ice. I have another world with a huge frozen lake area and it's helping a bit, although the fact that glass and ice create shadows on any solid block they are adjacent to is not making it easy, hopefully they will patch that back out again!