Gruff wrote:


Frogofdoom wrote:


Trowel wrote:
Moyes has said that he wants Baines and Fellaini to 'show ambition and join United'.

He's said Everton should sell them 'for the good of their careers'.

Unbefuckinglievebale.

Isnt this a story that started in the daily mail?

FACT THEN!

Still shaming that people fall for the redtops made up stories.

I like the gossip section on the BBC football website, but the only entries I pay attention to are the Broadsheet rumours. Usually they have done "some" fact checking.
What we need is something factual like a quote attributed directly to Moyes:

"Asked yesterday if he had sympathy for Martinez, Moyes said: "I definitely do. But I also know that if I was the Everton manager and Sir Alex had come asking for Baines and Fellaini, I would have found it..."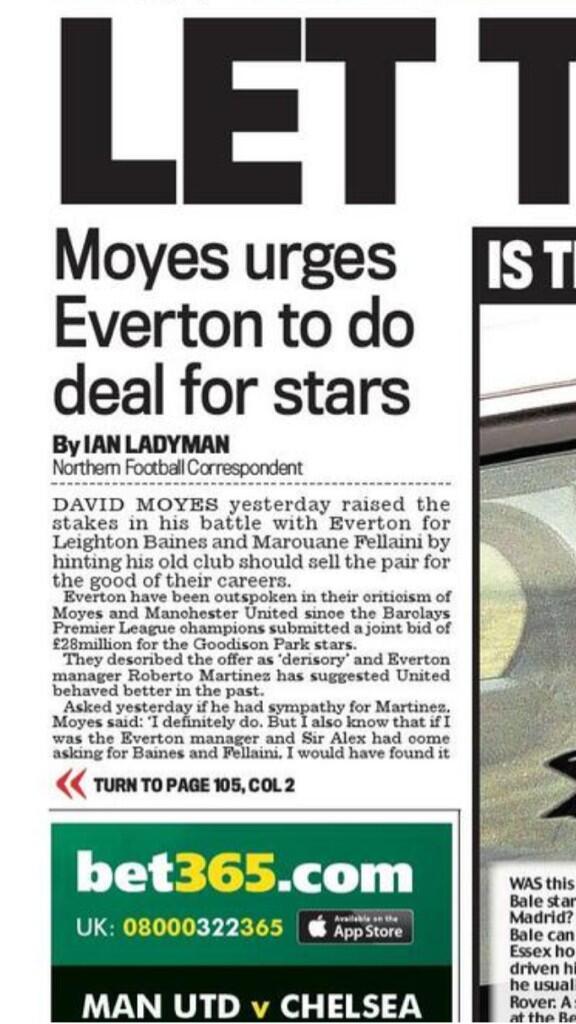 So there's something to "fall for".